Who we are
We  are a leading supply chain organisation offering end to end solutions enabled by technology for customer's business.
Our mission

 
Our mission is to be Thought leaders in what we do. We are guided by the philosophy of triple bottom line: People, Planet, Profit
Our purpose
Our purpose is to grow by making people happy and successful.
 

Our Story
Holisol (holistic solutions), was launched in June, 2009 by Manish Ahuja, Naveen Rawat and Rahul S Dogar. After spending many years in the industry with the leading companies they realised that there was a market need for an organisation who can understand customer's business and design solutions which fit their business needs instead of offering a "product" which requires customer to fit in. Holisol created a value-proposition of Design-Implement-Manage to offer customers an experience of working like their own extended team with affordable, strategic and operational expertise. Headquartered in Delhi, Holisol has a workforce of +200 supply chain enthusiasts who are continuously building value through leadership, innovation and relationships.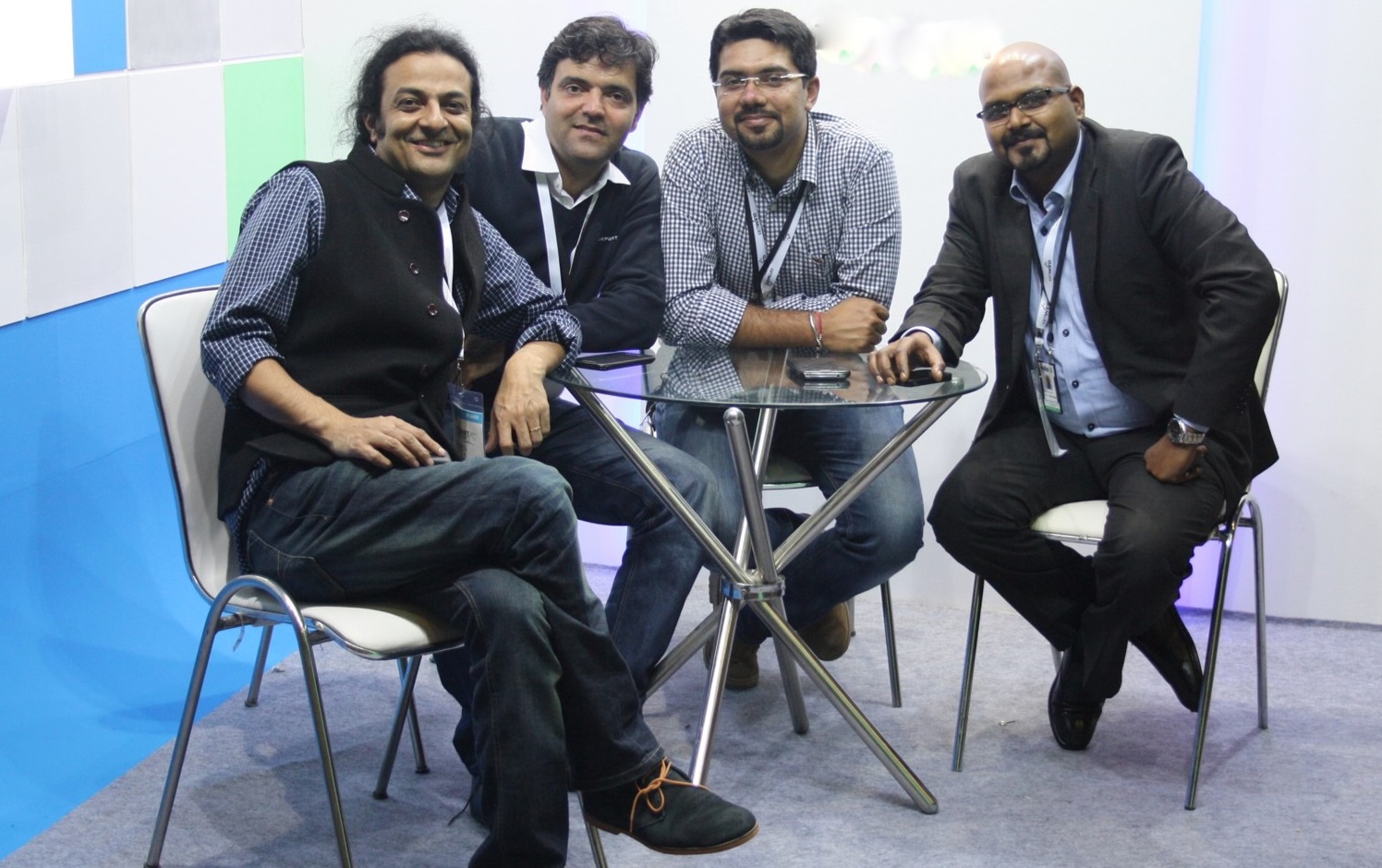 +800 k
sq. ft. Warehousing Space
Our Core Values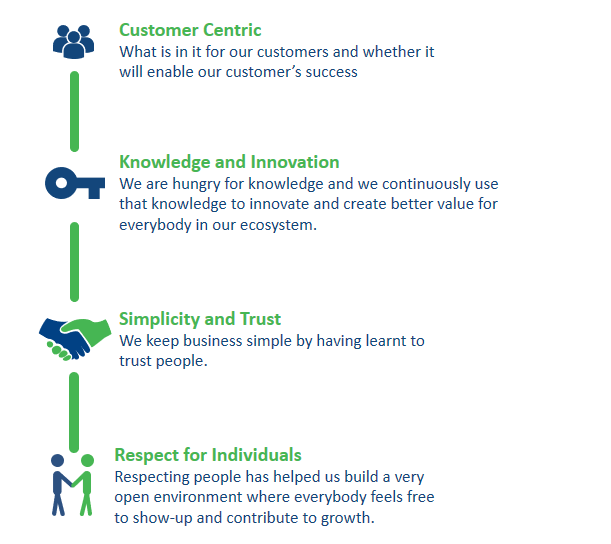 Our Value Proposition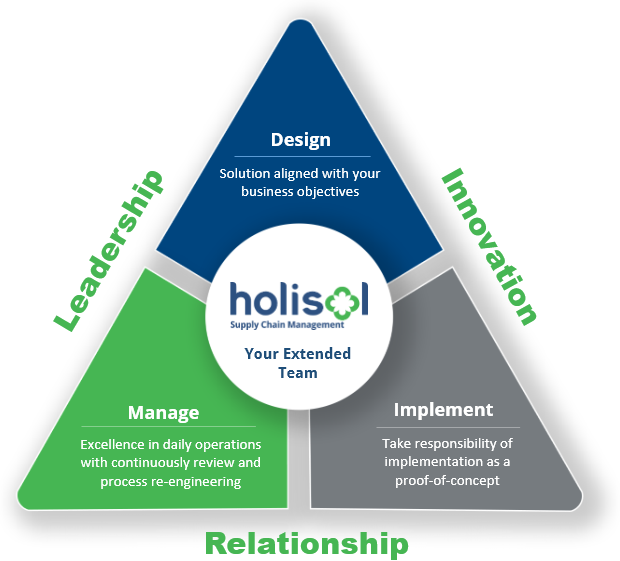 Our Team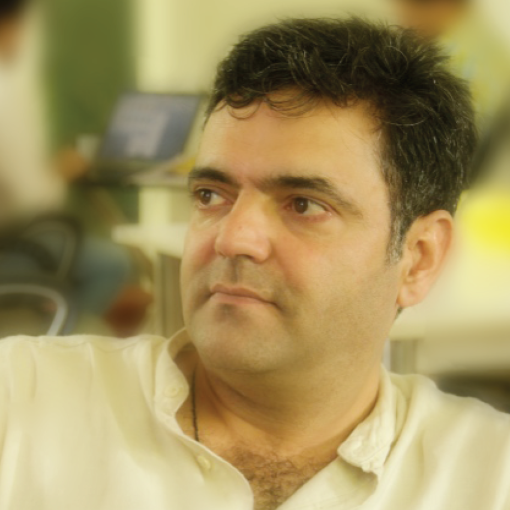 22+ years of domain experience, worked with Ikea, Agility, and APL Logistics before co-founding Holisol, Working on both sides of the table,
Rahul gained deep insights into supply chain. His expertise includes strategy, business planning and P&L management. A B. Tech and an MBA Rahul is an avid reader and mentors new startups.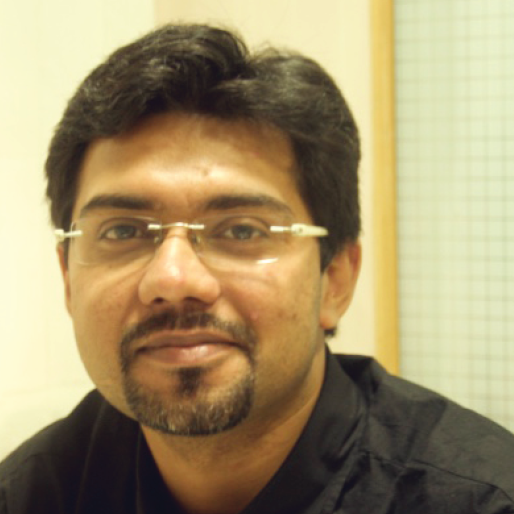 15+ years of experience in the industry, Manish has made Holisol a leader in integrated packaging and logistics solutions with new inventions
and innovations. Before co-founding Holisol, Manish was responsible for service integrity in APL Logistics for India operations.. A Commerce graduate and MBA in Marketing, Manish is passionate about "DIY" (do-it-yourself) projects and loves driving.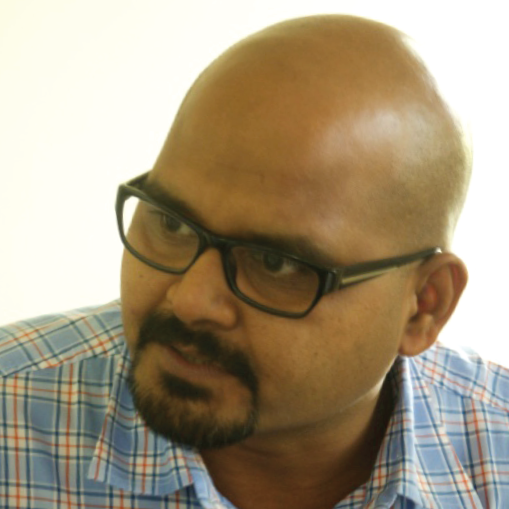 21 years of experience in the engineering and finance field. Anoop expertise includes advisory for mergers & acquisition, raising capital and finance
management. In his prior roles, he has worked with enterprises ranging from esteemed large multi-nationals to fast-growing start-ups. B. Tech and a Chartered Accountant, Anoop loves to play Squash and has a keen interest in Calligraphy.

15+ years of experience and a fourth member to join Holisol, Ajay has worked in various roles such as business development, IT implementation,
project management. His expertise includes fulfilment network design & development. In his present role, he is leading the retail function and focussed on strategical expansion of our retail network India. MS in Logistics & Supply Chain from the UK, Ajay likes to watch movies, comedy sitcoms and is fond of reading management books.
9+ years of experience in the national and international supply chain of leading Auto OEMs, Ashish handles the designing & development
of integrated packaging & logistic solutions for the automotive & agriculture industry. M-Tech (Industrial Engineering), Ashish likes to travel and is a huge basketball fan.

8+ years of experience, Shalin is driving our inbound packaging and automotive supply chain solutions. He is also driving the development and implementation
of the returnable packaging solutions for the automotive vertical. B-Tech in Mechanical and MBA in IT, Shalin likes to read books and play video games in his free time.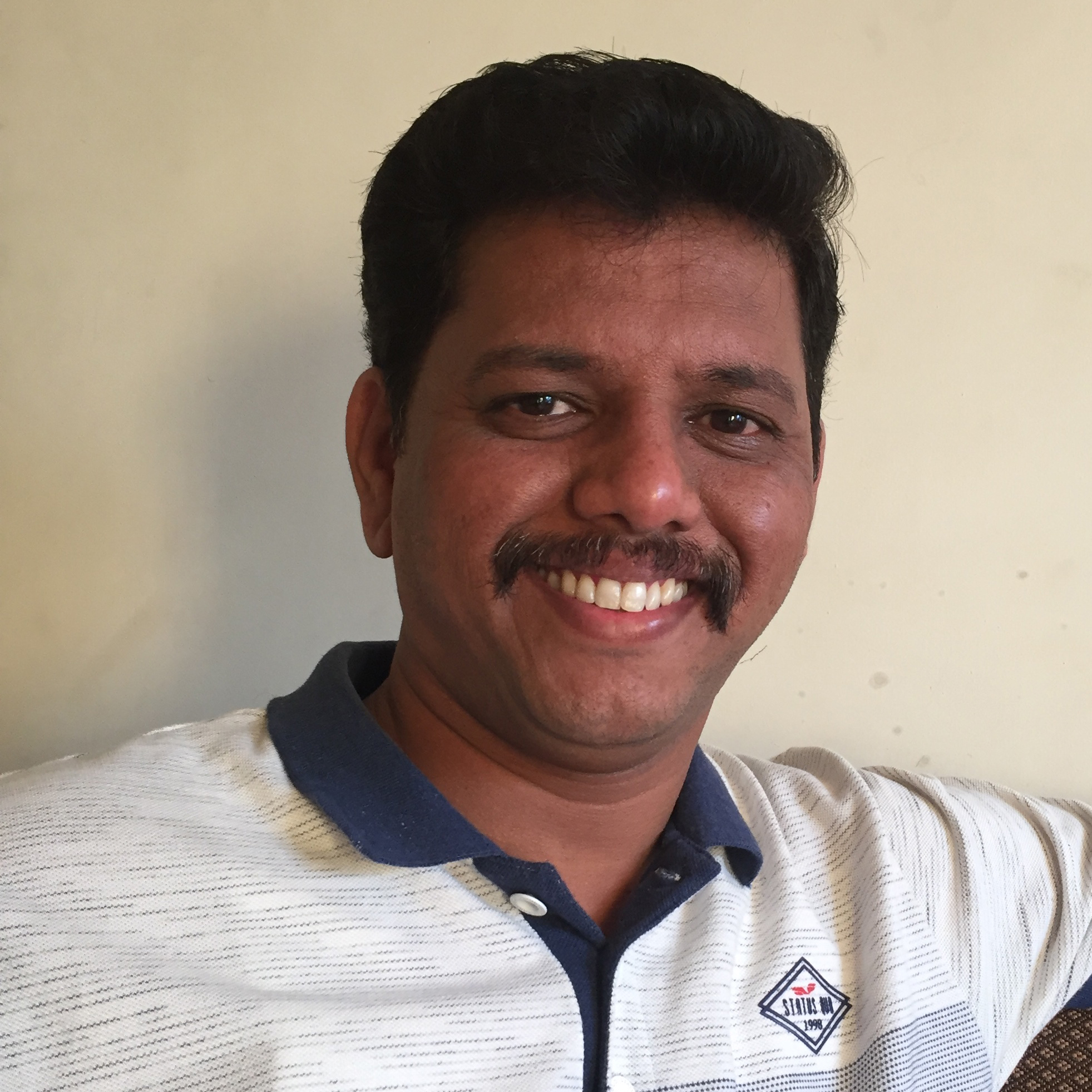 24+ years of experience including a leadership role in Emirates Logistics, Jeena & Co., and managerial role at MOL Logistics, Mahindra & Mahindra
& Eicher Demm. Shailendra's expertise includes developing & implementing radical packaging & supply chain solutions for automotive and industrial customers. He is presently leading the engineering vertical for the PAN India level and positioning Holisol brand as a niche solution provider in supply chain requirements of Project Cargo / Engineering products. Diploma in Mechanical then BE in Industrial and MBA (General Management), Shailendra likes to devise innovative solutions and develop new products, which add value to the system, consequently giving leverage to the core business.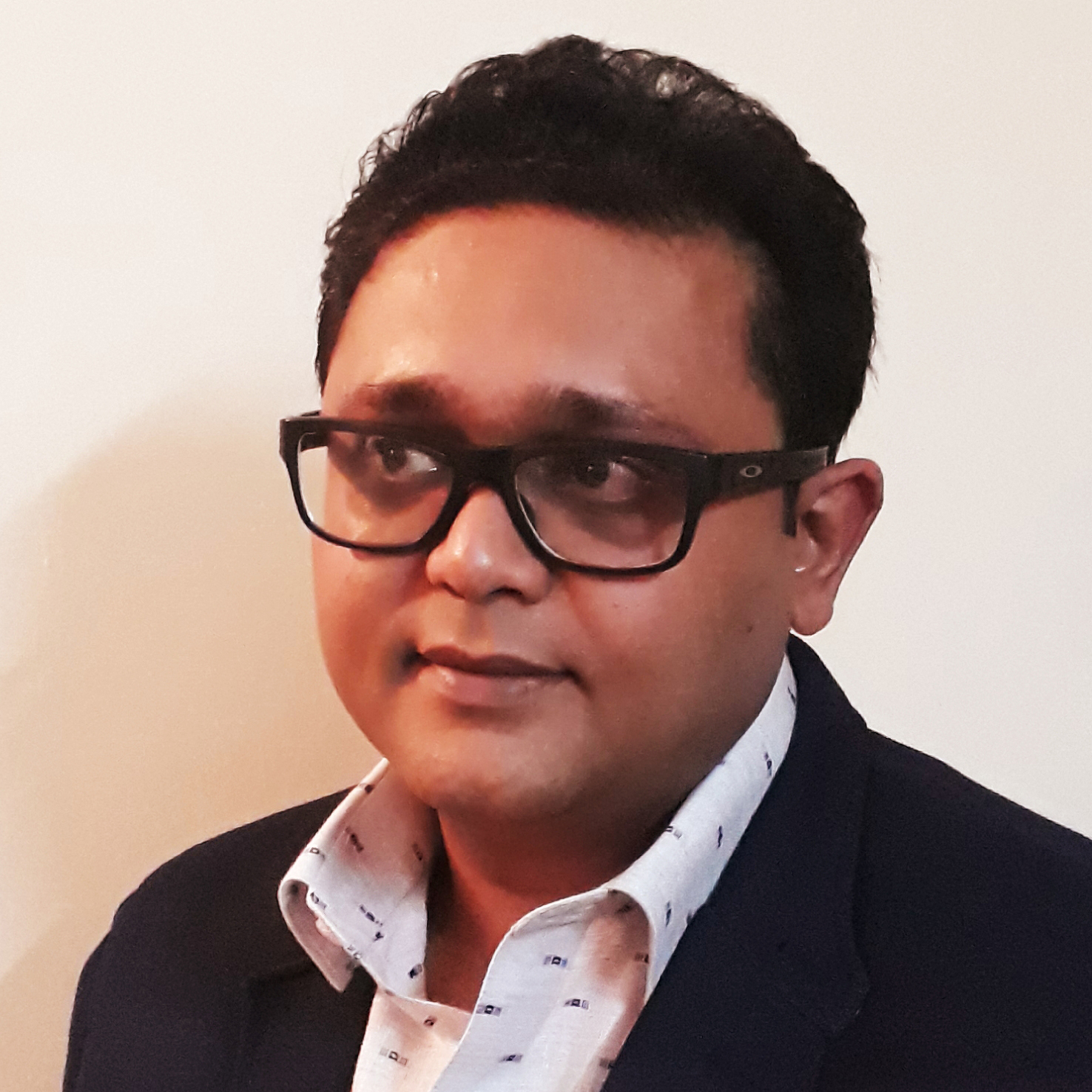 Within over 18 years of experience in the supply chain, Arindam grew up between Zambia and The United States until Seven years ago,
when he decided to move to India to develop and work on streamlining the luxury, high value and fashion and lifestyle sectors. He is currently heading the fashion and lifestyle sector, as well as returns and refurbishment to bring in more sustainable business practice. BS (Information Technology) and MBA (Luxury Management), Arindam is passionate about teaching & driving sustainability in the fashion & lifestyle supply chain.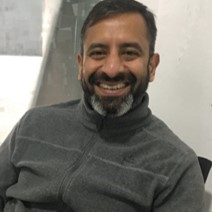 15+ years of distinguished enterprise sales & marketing & business enablement experience ranging across media, financial services, dotcom
& supply chain. Yashraj has worked closely with the e-commerce companies and handled the most complicated fulfilment and automation projects with the likes of Flipkart, Myntra, Amazon, etc. He is presently working towards setting up a strong pipeline for Technology solutions of Holisol. The ex-IAF pilot holds a PGDBM from Birla Institute of Management Technology & is an avid fitness enthusiast & a voracious reader.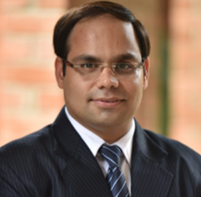 9+ years of experience with GE Oil & Gas, Tyco electronics, Philips, ABP, Schneider. Samresh has expertise in product development,
business analysis, end-to-end ERP implementation and support. BS (Information Technology) and MBA (IT & Marketing), he is presently working as a Product Manager in IT. His core role is to identify the opportunities for process automation in the organisation and plug the same with a dynamic and robust IT/digital product which can help in streamlining the operations and make our co-workers more efficient. Samresh has a keen interest in music, books and photography.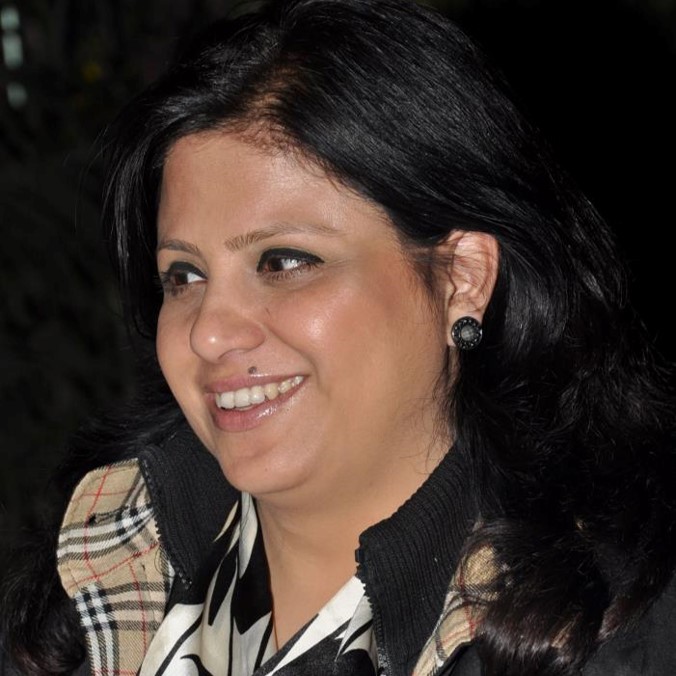 24+ years of experience including APL Logistics, Maersk Line, Geodis and having worked for customers such as JCPenney, Gap, H&M and Quiksilver.
Kiran has expertise in the strategical role of marketing & communication in the supply chain domain. Kiran is a graduate in English Hons. and a Post Graduate Diploma holder in Mass Communication. She is leading the communication function for Holisol and is responsible for designing-implementing-managing the communication strategy which is aligned with the organisation's "business & people development" goals. In her free time, she can be found experimenting with new (and scrumptious) baking recipes. She also has a keen interest in exploring the plus-size fashion industry.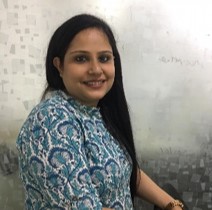 11+ years of experience and one of the initial team members of Holisol. Sonia has expertise in people and process management, Procurement,
Compliances and Administration. She is heading human resource department, administration and procurement in support functions. A commerce graduate and MBA in Finance, Sonia likes listening to music and sketching.