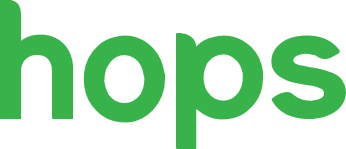 Holisol's Outbound Packaging System
HOPS is a web and mobile based solution to automate end to end processes for outbound supply chain of manufacturing companies.
HOPS Streamlines the packaging process of CKD (completely knocked down), SKD (semi knocked down) and CBU (complete build unit) operations by tagging every component, box, bundle & container and tracks all processes by scanning at each milestone of supply chain.
There are large number of sub-components while transporting an equipment or automotive. The machine goes through the process of PDI, cubing, stuffing and packaging. HOPS automates each process with the integrated SOPs and creates interlocks for each process. HOPS captures all the information by scanning at each step and also provides the facility of uploading documents and photographs wherever required. HOPS identifies shortages and defects quickly and saves you time and money.
HOPS measures time spent at each process, captures issues and increases the productivity by highlighting the challenges. The dashboard helps you monitor your daily productivity and track the status at order level and process level.
Your challenges
Managing up to 100 sub components for same machine
Manual process with high chances of error.
Lower visibility of operations.
MIS reporting
Impact on Business
Higher chances of defects & missing parts
Quality issues due to operational inefficiency
Lower productivity.
Issues not escalated real time causing loss of time and money
Improper documentation and record keeping
Our proposition – HOPS
QR tagging of each box and bundle.
Linking all the boxes and bundles to the machine and container for easy tracking.
All documents stored and linked in the system itself.
Process checks and interlocks to minimize errors.
Dashboard to highlight pending orders for better control.
Functionalities – Outbound Packaging System 
– Web and mobile app based solution
– Cloud based solution
– Automation of complete process
– Linked document storage
– QR coding & scanning at each level
– Interactive & Intelligent dashboard
Benefits – Outbound Packaging System
– Easy tracking of every box, bundle and container
– Integrated QR Codes with associated images
– Real time document upload in the system
– Quick detection of the shortage or defects
– Customised online MIS reporting
– Higher visibility in the supply chain