Reduce Your Carbon Footprints With Green Supply Chain
Green Supply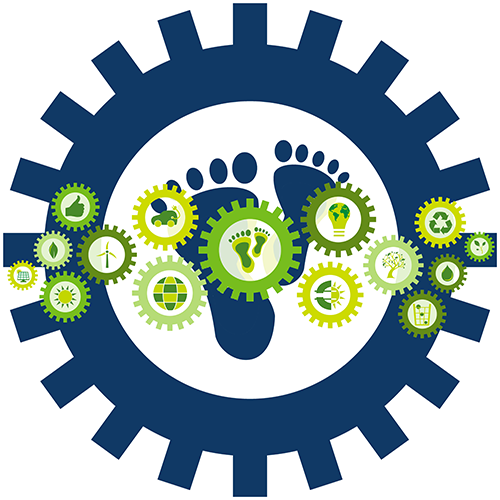 Chain Management is about integrating an innovative and environmentally friendly approach while designing the supply chain process. In conventional supply chains across industries, we all have been observing rising concern on the climate shift and increasing pressure on the companies to reduce the carbon footprints.
In their endeavor to make the supply chain greener, companies primarily focus on the transportation mode of the product whereas packaging is generally a less focused area which can help in making the supply chain greener, especially for industrial or automotive vertical.   The major challenges faced by companies include in-house skills to design and implement efficient and green packaging solutions for their product.  Let's take a look in detail at these challenges and how Holisol can simplify the complexity of designing- implementing and managing the operations of greener packaging solutions in a cost efficient way.
Challenges for Packaging Industry-
The normal practices OEMs and manufacturers follow is the packaging of the material in the wooden boxes for safe transportation. These packaging options leave unwanted carbon wastes as the containers or bins are not reusable and have to be dumped appropriately after the usage. As logistic service providers are not engaged in the activity of waste management which leads to shifting of managing the operations by the customer themselves. This also contributes to the higher degree of carbon footprints along the supply chain & high cost of managing the waste.
Holisol's Solutions –
We design solutions to create a sustainable and green supply chain ecosystem. Take a look at the key features of our solutions which make your supply chain greener-
1.Returnable and Reusable Packaging Solutions-
Our experts have studied the existing packaging equipment and come up with a solution which eliminates usage of wood wherever necessary. As a replacement, we have designed polypropylene bins (PP Bins) and steel containers which ensure safe transportation of material across the supply chain. Additionally, these bins can be used again and again. Along with this, we design supply chains in such a way that these containers or bins are transported back to the origin once they have been used for packaging so that they can be used again and again. This completely eradicates the waste problem thus moving you towards greener supply chain.
2.Cost Efficient Packaging Solutions –
Our solutions are designed not only to ship your equipment safely and also contributing to a greener supply chain by eliminating waste, but we do so it in a cost-efficient manner which is a major concern for any organization. Resource consumption also reduces as there is no waste in the green supply chain. We claim that your logistics cost also go down as packaging equipment is reused again and again.
3.IT Systems' Implementation & Information Management –
It becomes almost a necessity in each green supply chain to utilize the IT-based systems which keep a track of container movement across the supply chain – to monitor the progress as well as keep the stakeholders in the loop to meet the stated objectives for carbon management. Our in-house IT solutions enable the integration of information over the network and make sure that sustainability performance is as per the tolerance levels.
4.Target based Approach
We believe that with a business focus on achieving the goals set for the quarter and fiscal year, operations become intense and many parameters which cause waste creep into the green supply chain. It would be false to say that companies do not set targets for carbon emission control but achieving them becomes a big pain point. Holisol recommends expert opinion must be sought in such cases where specialists monitor the packaging process and overall emissions per unit are within limits. This ensures business goals related to carbon footprints are achieved making it a green supply chain.
In the changing global climate and business scenarios, it is of utmost importance for the companies to adhere to solutions which reduce carbon emissions. By following the above solution oriented approach, Holisol has designed many such green supply chain packaging solutions across multiple industries and results are there for everyone to see. How big the challenges might be, smarter packaging solutions go a long way in achieving the target of green supply chains. For more information email us at communication@holisollogistics.com