How 3PL Providers Enable You To Overcome Order Fulfilment Challenges
E-commerce is booming and the growth curve is expected to move in the upward direction. Most companies may find it easier to manage the order fulfilment process when the orders are less in quantity. However, the things start going down the hill when volumes rise during the peak sale season. It gets tougher to maintain the balance and consistency across a period and achieve the desired results.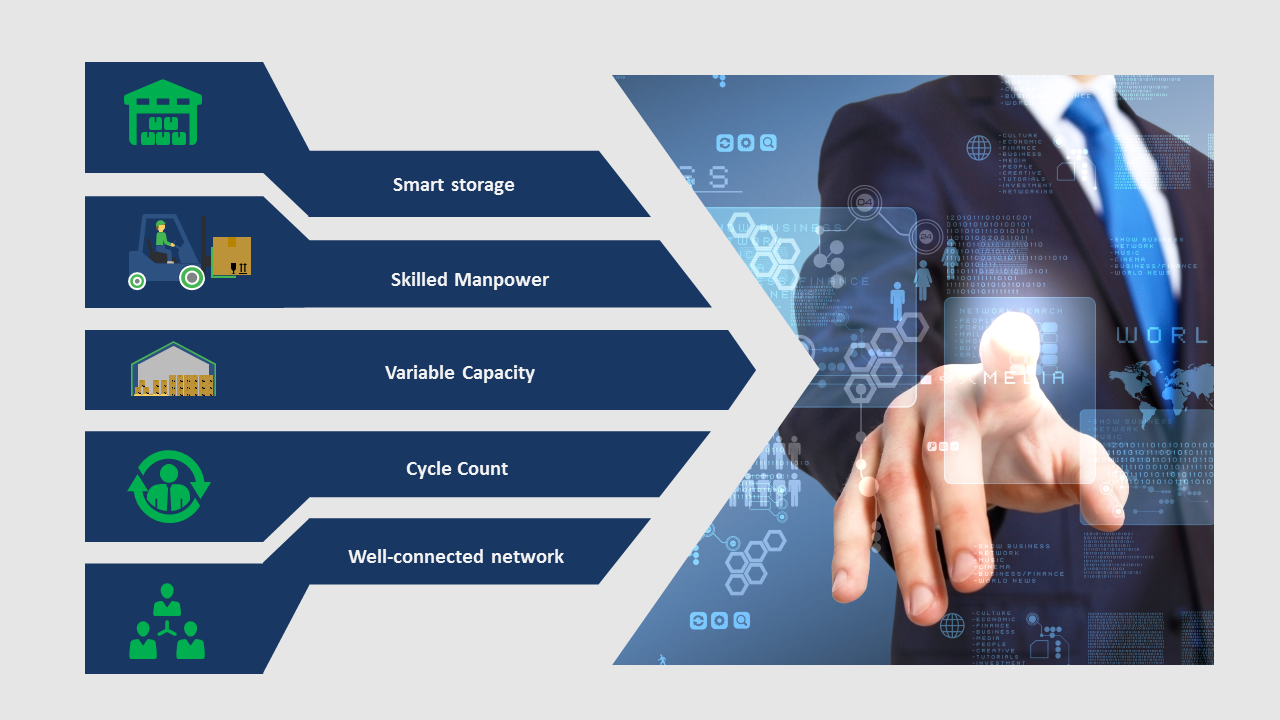 The solution is to strengthen the logistics infrastructure in such situations to stay above par. Easier said than done, not only new players but even the bigger businesses find it complex to setup the network. Thus, it's wise to look for experienced 3PL providers who will perfectly deliver your orders.
Below paragraphs will throw some light on how will your order fulfilment challenges be overcome by expert 3PL provider –
Smart storage : When there is a sudden spike in demand, it gets challenging to manage the storage system effectively. Due to mounting pressure to meet the timeline, workforce may often misplace the items within the warehouse which can cause inaccessibility. In addition, there may be honeycombing issues or mixing of multiple SKUs at the same location. This results in a decrease in the order fulfilment rate. Efficiently managed warehouses by 3PL providers are a solution to this. There is a well-defined SOP for pickup process to ensure desirable accuracy. Further, best-suited technological systems are put in place to maintain higher visibility during order processing. It's advisable to leverage their services and make use of smartly managed storage systems to meet your customer expectations in the peak season.
Skilled Manpower : It has been noticed that predicting demand in peak season is a tough nut to *****. Untrained or inflexible workforce finds it extremely tough to carry out even the basic processes within the distribution facility – it could be storing goods, picking, packaging, dispatch and even the return orders when the volume is too big. However, the best 3PL provider would employ skilled manpower and train them time to time for maintaining the bulk order fulfilment rate.
Variable Capacity : During peak demand, there may be a need for additional storage space to meet customer requirements. When you have 3PL provider by your side, you don't need to worry about any such need. They provide you with the option of pay per usage which is a win-win situation for your business. This way you are saved of any additional investments in acquiring space and the operations are not affected at all too.
Cycle Count : The major factor which hampers the order fulfilment is the unavailability of product. There are times when the system shows the product is available within your premises but it might not be there in reality. This mismatch between the inventory results in unavailability of safety stock, wrong forecasting and unfulfilled orders. To avoid such a scenario, 3PL providers conduct cycle count regularly to have an updated information on the no. of SKUs during peak season.
Well-connected network : Delivery at customers' doorsteps is a key function of order fulfilment process. 3PL providers, in addition to efficient inventory management, make sure your product gets delivered at the right time and right place in the right quantity with their established service network. With the technology to track the shipment in real time, you have better control over your order fulfilment process even when the demand is too high in peak season.
It is clear from the above 5 points how 3PL providers enable you to achieve the desired performance results by enhancing your order fulfilment rate. With the best 3PL provider, you can raise the customer satisfaction level by getting the orders delivered perfectly. Before you make any hasty decision on selecting a 3PL provider, you must do thorough research regarding their credentials.
Holisol is a leading supply chain organization providing solutions in retail (end-to-end fulfilment), Auto & Engineering (packaging & supply chain) and Consulting. Holisol works on the value proposition of Design-Implement-Manage to offer customers an experience of working like their own extended team, with affordable strategic and operational expertise.
Headquartered in Delhi, Holisol has a workforce of +300 supply chain enthusiasts who are continuously building value through leadership, innovation and relationships. For more information visits us at www.holisollogistics.com or visit us at communication@holisollogistics.com