Omnichannel Retailing Shaping the Future of Brands
The way consumers shop has undergone a remarkable shift in recent years, with unlimited product choices and multiple channels for purchasing becoming the new norm. The flexibility and convenience of home delivery, shipping to a designated address, or in-store pickup have only added to the appeal. Looking ahead, McKinsey predicts that by 2030, shopping will be incredibly personalized, and we will be immersed in a world of "phygital experiences".
To meet these demands, brands must embrace omnichannel engagement with their customers. A Consistency and synchronization of all sales points accessed by customers are the key to ensure a seamless customer journey from start to finish. This is where omni channel retailing and fulfillment come into play.
In this connected world, having a siloed view of physical and digital sales channels is no longer an option. By leveraging the strengths of both B2B and B2C channels, brands can create superior shopping experiences, increase sales, and build brand loyalty. The future of retail lies in an omnichannel approach, and brands that adapt quickly will be the ones that thrive.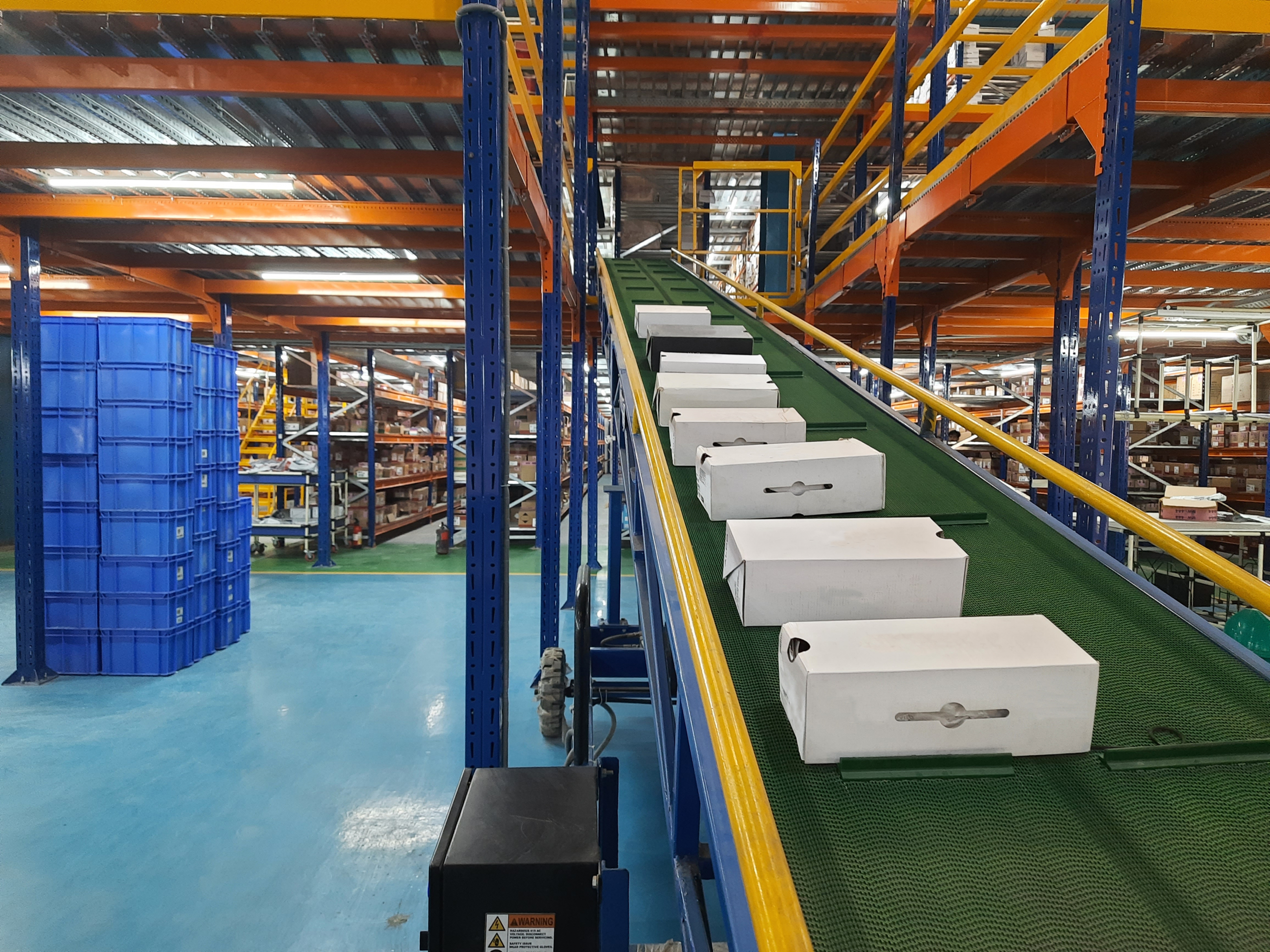 Omni-channel Fulfilment Complexities
Omni-channel retailing presents a complex and multifaceted challenge for brands that want to maintain a competitive edge in today's market. Each channel has unique market dynamics and operating models for the fulfilment process and that brings complexity.
One of the key struggles is adapting to market uncertainties and changing consumer demands, which can result in inefficient planning and increased costs due to delays and reduced productivity.
Managing inventory and logistics across different sales channels is also a significant challenge, as brands strive to ensure that customers receive the same level of service, regardless of the channel they choose to buy from. This can be particularly daunting for brands with brick-and-mortar stores, where the in-store experience may differ from the online experience.
In addition, brands may face technology integration, data management, and analytics challenges. Integrating various systems and platforms for inventory management, order processing, and customer analytics can be time-consuming and complex.
Delighting Customers
A brand requires a consumer-centric solution that is agile, supports cross-channel sales, and offers an excellent network to access the consumption market enabled by tech for end-to-end visibility.
Single Pool of Inventory for Multiple Channels By having a single pool of inventory brands can ensure the availability of products regardless of where customer is shopping from. Serving all sales channels from a single pool of inventory reduces the cost, improves accuracy, increases visibility, and improves the customer experience. This will require the necessary infrastructure, processes, and technology to increase efficiency and visibility.
Adapting Various Fulfilment Methodology: This could include shipping from a central warehouse, shipping from local warehouses, or using drop shipping. By using a variety of fulfilment methods, brands can ensure that customers receive their orders quickly and accurately, regardless of where they are located.
Return Management Optimization: Returns are an important part of the customer experience, and brands need to have an efficient returns process in place. By implementing a returns management system, brands can reduce the time it takes to process returns, improve customer satisfaction, and reduce costs associated with returns.
Tech-Enablement: Brands can leverage integrated technology solutions that provide end-to-end visibility into inventory and logistics processes. This includes solutions that integrate inventory management, order processing, delivery and return management systems. By integrating these systems, brands can streamline their operations, reduce costs, and provide a seamless experience for customers across all channels.
Leveraging Insights / Analytics: To make informed decisions about inventory management, demand forecasting, and optimization of supply chain logistics, brands must leverage data analytics and insights.
Real-time data monitoring helps in optimizing warehouse layouts, reducing out-of-stock items, and streamlining order picking and packing. This not only improves customer satisfaction but also increases the likelihood of customer loyalty and repeat business.
Applying an AI/BI layer on top of the transactional system can help brands in the automation of the processes and gaining valuable insights into the supply chain to improve the overall performance, and decision-making, reducing the risk associated and will gain the ability to respond quickly to the changes in demand or supply.
While some may question the cost and effort involved in investing in analytics, the benefits of staying ahead of the competition and delivering best-in-class customer experiences make it a crucial investment for brands to thrive in the future of retail.
Choosing a Right Partner 
 To achieve successful omnichannel sales and fulfilment, brands must partner with the right provider who has a deep understanding of their products and accurate handling, storage, and packing processes in a tech-driven warehouse. Furthermore, different sales channels have unique requirements for the fulfilment centre, such as shipping windows, storage, picking, packing, and IT system information flow. Therefore, brands must collaborate with providers who have the necessary expertise and technology to effectively manage these complexities and provide a seamless customer experience across all sales channels.
Finding a partner that can adapt quickly to changing market conditions and demand fluctuations. With the fast-paced and ever-changing retail landscape, the logistics and tech partner must be agile and able to adjust operations to meet changing requirements.
The cost is also a significant factor in choosing the right partner. The logistics and tech partner must provide value for money while ensuring that the brand's operations are efficient and cost-effective.
Customer Centric Partner
Holisol has developed fulfilment capabilities for omnichannel B2B & B2C channel sales from a single inventory pool, utilising AI/ML-enabled technology to serve over 120 enterprise brands in apparel, footwear, beauty, personal care, consumer electronics and FMCG.
It can set up fulfilment centres within 30 to 45 days, offer unit-based pricing options, and provide flexible multi-user and dedicated warehousing to help brands handle market uncertainties.
Holisol can quickly upscale its capabilities by hiring temporary workforce and machines and forming provisional tie-ups with last mile and freight forwarding services. Its AI-ML-enabled supply chain and fulfilment tech solutions drive cost savings and efficiencies through the customer's end-to-end supply chains.
Omni-channel retailing has become a crucial component of a brand's strategy to provide an integrated and consistent experience to customers across all available sales channels. A customer-centric approach combined with the right technology and logistics partner can help brands stay ahead of the competition, increase customer satisfaction, and build long-term customer loyalty.