The peak season represents the high point of business operations, viewed equally with anticipation and dread. And understandably so, since it presents an excellent opportunity to win customers and finances and reap the rewards of the labour and planning invested throughout the year. But peak season also pushes businesses to their limits of productivity.
To ensure that businesses do not lose the revenue opportunity of the season, peak season planning is done several months in advance and is often a highlight of the annual business strategy. Many businesses push for an increase in capacity and throughput during this time, besides hiring additional staff, using more carriers, increasing shift timings, and buying new technology. However, this year's peak season has been like no other.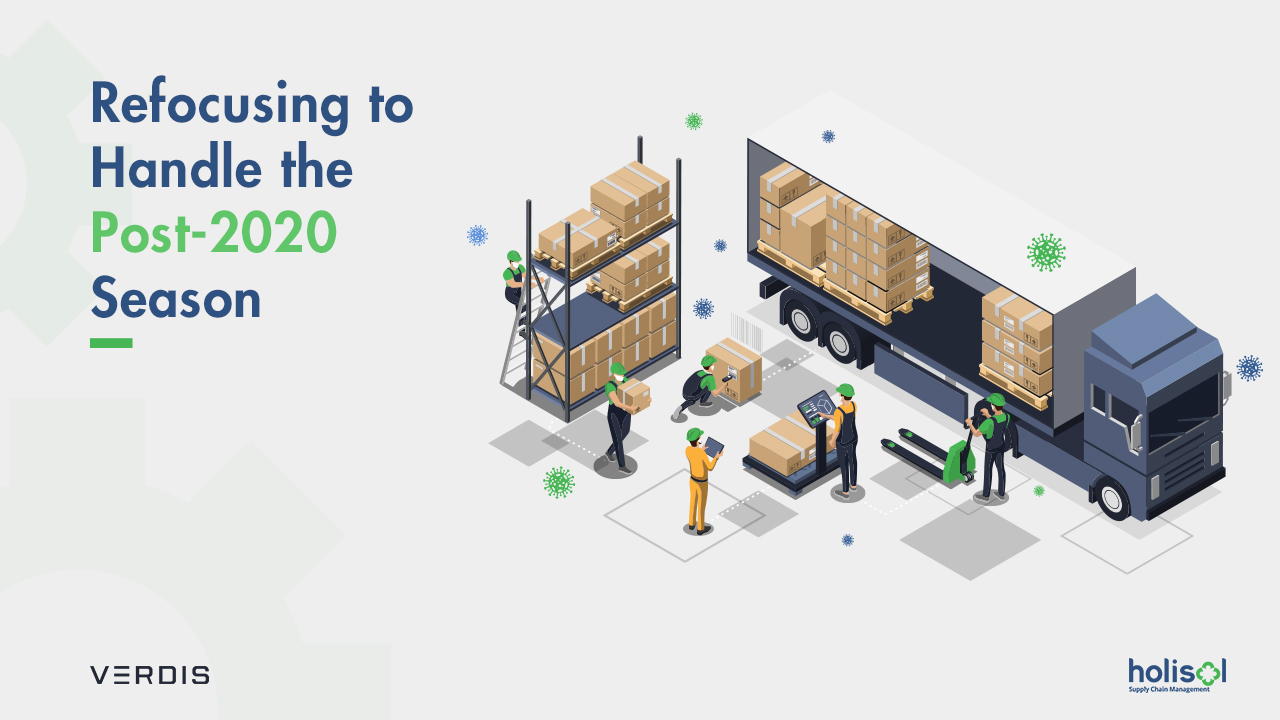 The COVID-19 Influence of 2020
Early this year, as exports from China's manufacturing sector fell, the impact felt on the global supply chain was almost immediate. Production took a hit globally and as COVID-19 spread and lockdown ensued, operations were stalled. By the end of the first quarter, as nations slowly restarted their businesses, they had already taken quite a big hit. Employees had been laid off, many partners and suppliers had disappeared, demand remained low, and many trade routes stayed shut. The shortage and slump-down remained in the months that followed.
Despite such setbacks, the peak season was awaited. There was a surge in sales over a couple of months preceding the season with the automotive, retail, e-tail, and property sectors seeing a building up of sales since August, and the festive season was expected to lend more of the desired momentum. Businesses responded by increasing their stock to levels higher than the previous five years. This was observed even for small businesses; 70M traders planned a buffer stock of 14% compared to 10% of last year. Ecommerce players offered high discounts despite sustaining high operational costs to retain the customer base it had acquired in the months of lockdown.
Indian automakers represent a special case. Even before the pandemic, they had been struggling against an economic slowdown, and when COVID lockdown ensued, production stalled. When sales picked up, owing mostly to a shift from public to private transport, companies aggressively pushed more stock to dealers hoping for recovery.
The Festive Season Reality
The festive season was felt differently across businesses and sectors.
The Indian Ecommerce scene not only surpassed their last year's festive sales but also showed a steep rise in sales during the festive season touching $ 4.8B.
Consumer goods companies also benefitted from the pent-up demand of earlier months and are expecting demand to remain high till December end.
In auto, car sales picked up for major brands – Maruti Suzuki sold 37,000 cars between Nov 12-14, Toyota Kirloskar Motor saw a rise of 12% Dhanteras retail sales, and Tata Motors reported a 90% increase compared to last season. However, many auto dealers reported only a single-digit rise in sales compared to the expected 15-20% margins.
On the contrary, two-wheeler makers largely struggled to meet even last year's targets. For instance, for Hero MotoCorp, retail demand reached 98% of last year's figures, while other dealers reported sales falling by 30% from a year earlier, leaving large inventories to lie idle even in major dealerships.
The Post-Festive Season Reality
Despite the offshoots of hope for some, many small- and medium-sized businesses remain closed, and a large percentage of people in the informal sector remains jobless. The effect of the festive season is already showing signs of wearing off, putting a great deal of stress on automakers and dealerships struggling with their large inventories. With the COVID-19 footfall being high across India's top cities, there is also the uncertainty of subsequent lockdowns. This combined with the looming technical recession and households straining against stretched balance sheets, the demand of the peak season can taper off drastically in the months ahead.
Preparing for the Months Ahead
The chief takeaway at the aftermath of 2020 peak season is regarding the nature of black swan events itself. It is difficult to be prepared for events such as COVID-19 or fully understand its impact. For instance, for many businesses, despite observing a positive trend in sales post-lockdown, the sales figures during the season were disappointing. Therefore, it was impossible to be prepared with the right stock. Businesses with deep pockets like Amazon and stronger sales during or after lockdown could create an artificial demand with heavy discounts, but most other businesses do not fall in this group.
The only way forward, in the months ahead, is for businesses to capitalize on the efficiency of their processes with better planning and visibility. Such capabilities can be delivered with data intelligence technologies that are designed to operate in complex business scenarios and with analytics that can recommend the right actions or predict the effect of such actions on business growth.
With the coming months boding uncertainty as to the nature of consumer demand, certain intelligence capabilities can deliver a greater sense of preparedness-
Reduced Costs. After months of extended slump-down, especially when businesses reduced the price of commodities to boost overall sales, businesses are liable to experience high cost pressures. To overcome this pressure, businesses need to improve the productivity of their processes and exploit every cost reduction opportunity. One such dimension is planning.VERDIS Dispatch Allocation and Planning (DAP) and VERDIS Production Planning Control (PPC) are planning solutions that utilize optimization algorithms for delivering high cost savings. Further, with such automation, planning is inherently faster and therefore more responsive to change.
Better visibility of the stock. Based on the actual inventory levels at dealerships, businesses would need to realign their production to ease the growing stress on dealers. This is also true for businesses who are sitting on high idle inventory and who did not see the sales as was expected through their forecasts.Cloud planning solutions like VERDIS PPC factors in the opening stock existing at various points in the supply chain in production planning. Since stock visibility is also vital for businesses experiencing high demand post-peak season, planning solutions such as VERDIS DAP can recommend the right stock to be allocated from the right location and also help businesses service rush orders.
Re-arrangement of inventory on-demand. Businesses should not lose on the revenue opportunity of the coming months due to stock-outs or the right inventory mix not existing at an important warehousing unit. Although dispatches can be planned from locations farther off, it is useless to tie up the carrier capacity if such requirements are frequent. In such cases, VERDIS DAP can prescribe cost-optimized stock transfer such that inventory can flow from other warehouses to the warehouse without the desired inventory.
Although it is difficult to guarantee a hundred percent preparedness against disruptions of such scale, ensuring planning efficiency and visibility will help businesses better address the stresses of the coming months. However, at the end of the day, it is the leadership stance and the support and backing of the organization itself that will help the business forward.