Over the last few months, companies have seen steep increase in the prices of packaging commodities. Conventional packing suppliers are left with no option but to demand an increase in pricing from their buyers. And buyers, on the other hand, are under pressure to maintain balance between demand and supply of packing material without affecting the costs. It's a "Tug of War" situation that's getting created between suppliers and buyers. A routine negotiation process is going to help buyers just to buy time, but not very long? A long lasting solution has become a necessity of time for all buyers. They need a solution that can help them maintain their packaging spend in control vis-a-vis budgeted spend. Buyers got to look out for desperate measures to ensure that they tackle the increased commodity prices innovatively. Because the situation, where the prices are getting back to normal in a flash, is very bleak. It will take substantial months for prices to get corrected.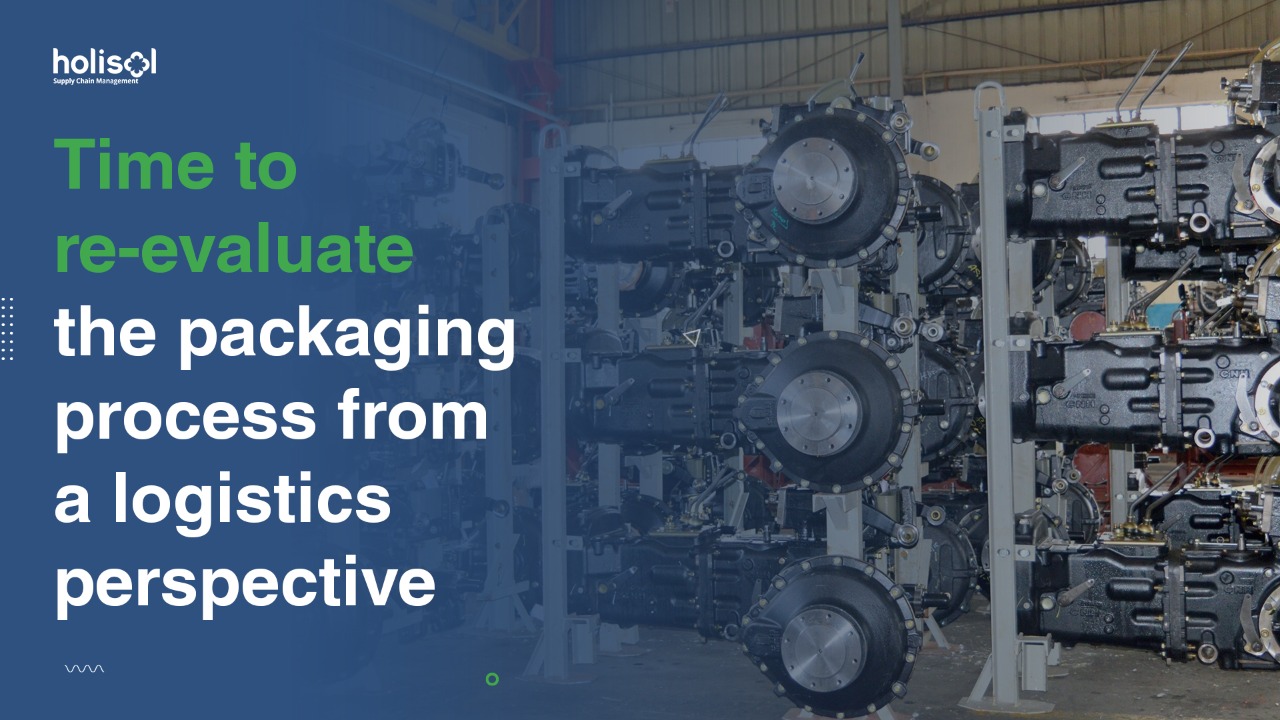 But what is the solution?
I think time has come for the companies to introspect on few value points:
Whether the packing they use is adequately designed or overdesigned?
Whether the packing is duly analysed or developed randomly?
Whether their engineering team was instrumental in the creation of packing or was it left to the mercy of packing the material supplier?
The answer to all these queries lies in one statement, "Necessity is the Mother of Invention". Innovation by value engineering is the key answer for the necessity that's arisen to maintain or reduce the packaging costs. The solution is to re-evaluate the entire process of packaging by way of value engineering. The time is to relook into the application of packaging from both logistics and environmental perspective, especially when sustainability is gaining the centre stage. The gap between applied packing and required solution needs to be figured out and filled in the right way.
Let me share a quick story on finding gaps. During the 90's when camcorders were getting transformed to handycam, there was a huge pressure on R&D teams to shrink the size. One day R&D members of an ace camcorder manufacturing company went up to their CEO with a newly designed handycam and stated that, this is the best they can shrink it and there is no further scope. Listening to them quietly, the CEO called for a bucket full of water. He then drowned the newly developed handycam in that water. R&D members were taken aback by this behaviour of their CEO and looked at him surprisingly. The CEO calmly pointed them to the bubbles coming up in the water and said, "There is still a lot of space for air in it, kindly get the gaps closed".
The point I want to drive through this story is that, "There is always a scope for improvement"; and an attempt to re-evaluate existing packaging processes can help buyers to find the gaps between applied packing and required packing solution. The re-evaluation process will be extremely effective if it is done from a logistics perspective. A hand holding with a company involved in packing design solutions can help buyers to accelerate this process and also facilitate them to implement the proven packing solutions.
Few solutions are explained in brief so I am able to convey the idea and benefits of "re-evaluating packaging process from logistics perspective" more effectively:
During air shipments, companies are required to pay freight cost by gross weight of cargo, which includes weight of packing as well. In certain cases, companies unknowingly pay equivalent or even more freight for packing as much they pay for their products. Reason is the weight of the packing outweighs the weight of the product. If we re-evaluate the packing design here, then the gross weight of the entire package can be brought down drastically while ensuring that the performance of the proposed packing remains intact. Each kilogram reduced in packing is directly proportional to the cost saved in air freight.
Pine wood is used for packing heavy equipment as a conventional method. Most of the buyers are not aware that pine wood packing can be easily replaced with steel (selected by way of value analysis) wherein the costs can be lowered, wood content in packing can be curtailed or even eliminated and get freedom from hassle of fumigation (in case of export shipments).
Wooden crates used for flat glass packing, invariably add 76mm to the width of the crate. The net width of glasses packed vary anywhere between 45 to 75mm. But the outer width of the crate in any case is "net width + 76mm". Upon re-evaluating the packing process and handling requirements, we assessed that the add-on width could be reduced to 40mm from 76mm (48% less). This helped in a direct cost saving of up to 15% due to reduction in material content and at the same time provided our customer with a flexibility to load 10% to 15% additional glass sheets in the same truck.
We at Holisol have the expertise in designing the innovative solutions which bridges the gap between the packing you are using and the packing that you need to move your products safely and efficiently. We engineer our solutions in a structured and scientific way. With years of experience in designing the packaging solutions for marquee brands, our integrated packaging & logistics solutions have helped the customers in saving 20-30% cost and increasing efficiency by 20%. We have filed 23 patents in packaging solutions designed for the agricultural, industrial, and automotive industry and have received 3 patents.