Impact of Budget 2018 on Logistics
The Finance minister's annual budget presentation is an event keenly followed by millions of Indians from every walk of life, who are eager to know how the budget will improve their daily lives. While the 2018-2019 budget has its share of highs, lows, and not so goods for the average Indian, it presents the logistics industry with several exciting growth avenues over the coming years.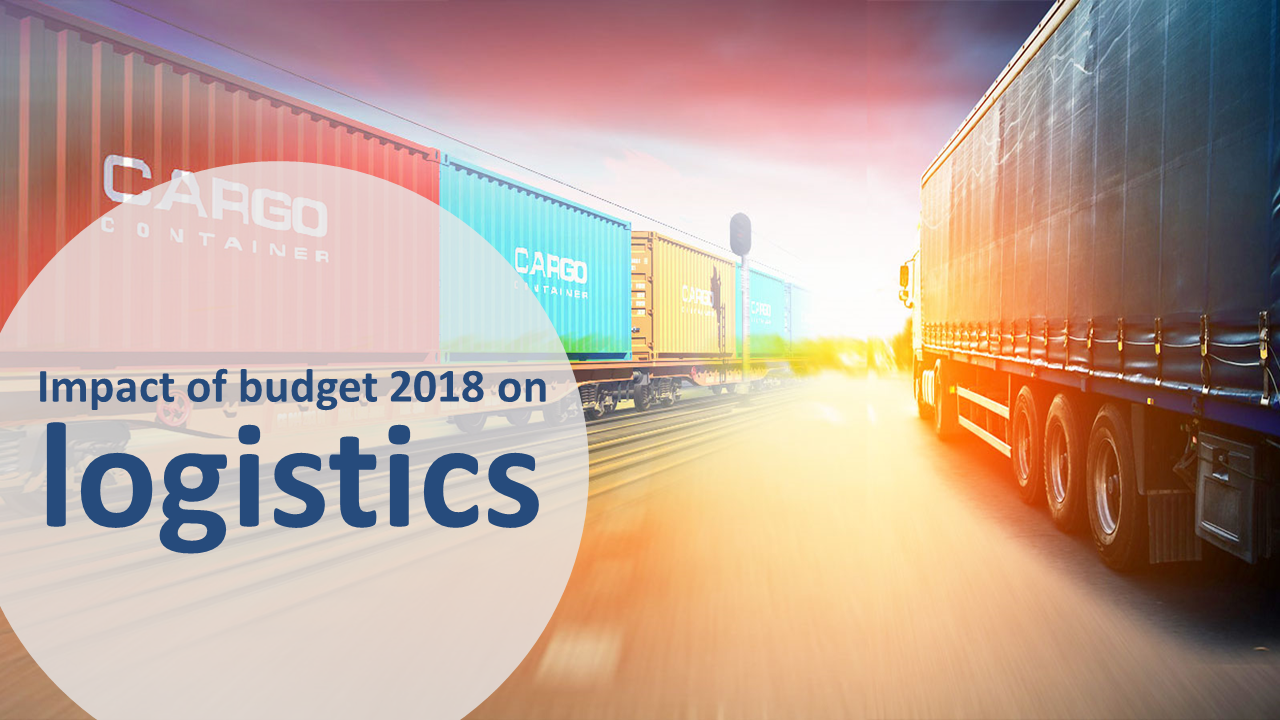 Read on to find out which of the budgetary announcements we are most excited about!
The ****** of 2018-2019 budget has been on rural infrastructure development, agriculture, promoting MSME growth, and improving the connectivity across India in order to foster economic growth. While this budget has several announcements which promote the growth of logistics industry, we would like to discuss three points which we believe have far reaching potential:
1. Digital India Programme: The government has doubled the budgetary allocation on Digital India programme to 3073 crores. NITI Aayog will be launching a nationwide program in the area of Artificial Intelligence. The government will further be encouraging investment, training, and skilling in robotics, digital manufacturing, big data analytics and Internet of Things.
These investments strongly align with the Logistics Industry's focus on    increased adoption of technology in fulfillment centres, manufacturing locations,    transportation, etc.
2. Agro-Initiatives: The recent budget includes several announcements which bode well for the growth of the Agri-Logistics sector such as:
a) Liberalization of export of agri-commodities to increase exports from current level of 30 Billion USD to 100 Billion USD. The logistics and warehousing industry will majorly benefit from increased freight volumes due to increased demand for agri-inputs, higher exports, the development of 42 mega food parks, and an increased focus on technology and modernization
b) The government has allocated 500 Crores towards "Operation Green" to address price fluctuations of perishable commodities such as Tomatoes, Potatoes, and Onions. This fund shall promote Farmer Producer Organizations, Agri-logistics, processing facilities, and professional management.
c) Allocation to the food processing sector has been doubled from 750 Crores to 1400 Crores, which includes development of cluster based models for agricultural produce to promote more efficient production and distribution.
3. National Logistics Information Portal: The government will develop an online Logistics marketplace which will serve as a single platform for all the various stakeholders such as buyers, logistics service providers, Customs, DGFT, Railways, Ports, Airports, etc. This initiative will make product prices more competitive in the domestic and international markets by bringing down the overall logistics costs, as well as increasing the speed and ease of goods movement.
The government's recent announcement conferring infrastructure status to the logistics sector has not only pushed up the industry's morale, but also the investments flowing into this sector. The government's recent budgetary announcements serve to provide higher confidence in, and greater impetus to the logistics industry's growth trajectory.
For more information contact us at- communication@holisollogistics.com