Holisol inaugurated Multi-User Facility at Mundka, Delhi
Holi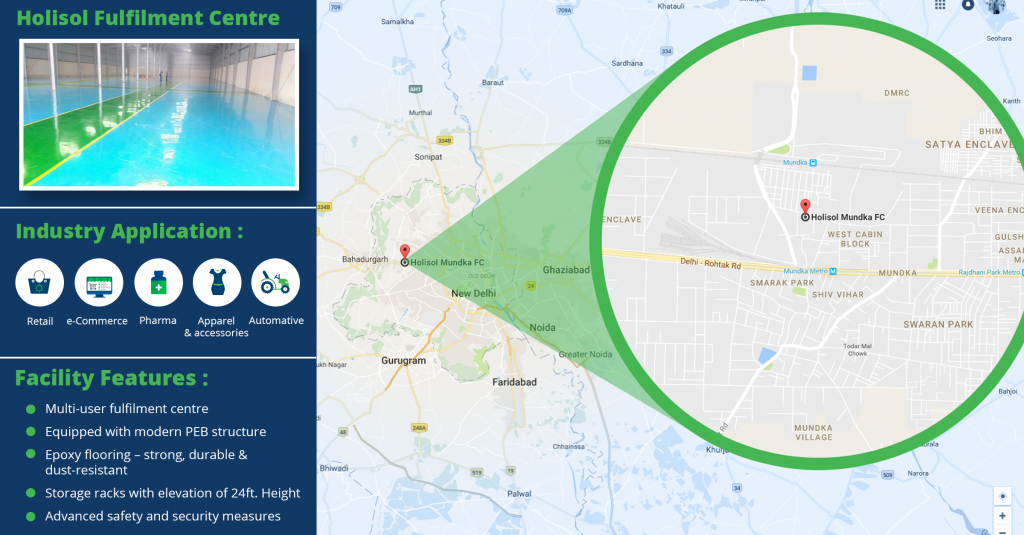 sol Logistics has shifted the warehousing operations in the newly built state of art fulfilment centre at Mundka, Delhi on 31st December 2016. The facility will be fully operational effective 01st February, 2016 for the customers.
The new facility is a multi-user fulfilment centre and will be equipped with modern PEB Structure, epoxy flooring and storage racks with elevation of 24 ft. height optimising the storage space. The facility has been fitted out with the advance safety and security features.
Presently Holisol has a network of 19 fulfilment centres across India offering premier fulfilment, warehousing, inventory management, return management and value added activities for multi-channel retail.
"Holisol will continue to invest in best-in-class technology and infrastructure to create better value for its customers," as stated by Naveen Rawat, Director – Business Development.
About Holisol:
Holisol is a leading supply chain organization providing solutions in retail (end-to-end fulfilment), Auto & Engineering (packaging & supply chain) and Consulting. Holisol works on the value proposition of Design-Implement-Manage to offer customers an experience of working like their own extended team, with affordable strategic and operational expertise.
Headquartered in Delhi, Holisol has a workforce of +300 supply chain enthusiasts who are continuously building value through leadership, innovation and relationships. For more information visits us at www.holisollogistics.com