Reusable Packaging – Transforming to a Lean and Green Supply Chain

Introduction
Packaging in India has always been in the back seat till recently. Rising cost of packaging, damage to goods in transit, availability of packaging material and cost of disposing of the packaging material has now brought the attention of Industry veterans. Businesses are now realizing the importance of having a sustainable and reusable packaging solutions in place.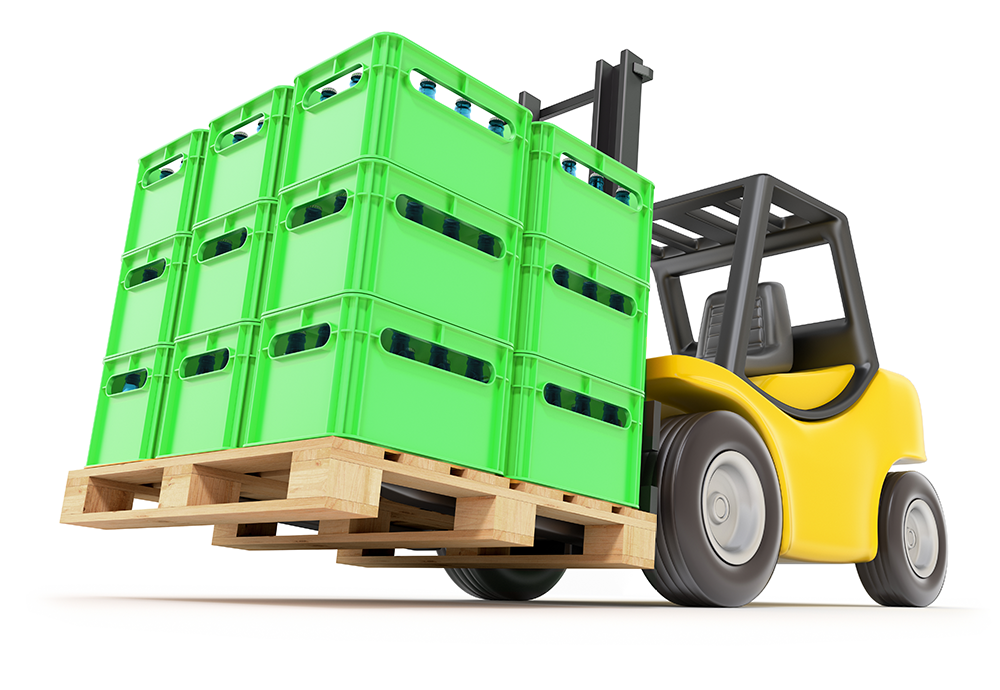 The Indian packaging industry is expected to grow to $72 billion in 2020 from $32 billion in FY 2015. The industry is set to evolve and transform to meet the future requirements. A significant chunk of organizations would prefer to outsource the packaging function to manage the increased volumes and reap benefits of economies of scale. 3PL on another side would be able to ramp up their infrastructure and provide more customized and efficient solutions to the industry. Organizations would tend to move to reusable packaging solutions to become lean and green.
Holisol's Point of View
The worldwide automotive sector has been early adopters of reusable packaging solutions and Indian market is no different. The trend will ********* deeper with increased attention from indigenous manufacturers and tier 1 suppliers. Despite having numerous operational benefits, not all Supply chains will be inclined towards shifting to reusable packaging due to its capital intensive nature. High Volumes and cost of items would be thriving factors for industries to adopt to the greener way of packaging.
Holisol believes that FMCG, pharmaceuticals & healthcare, consumer durables and electronic industry would significantly invest in streamlining their packaging infrastructure and would move away from traditional disposable packaging methodology. As per the requirement of the end consumer, there will be 3 prominent business models to operate the returnable transport packaging.
The third model would be most cost effective due to sharing of resources and higher utilization rate. Companies with higher churn rate may initially prefer to own the assets to have higher availability and tighter control on the supply chain. The success of 3 PL providers will depend on the ability to customize as per customer's requirement, developing an agile network to reduce the lead time and keeping the operational cost low by developing efficiency in the system.
Third Party Logistics partners would have to keep the cost low by reducing the cycle time and renting it to a larger pool of companies. IT infrastructure would be crucial to manage inventory, design network and create an end to end visibility of supply chain for 3PL, supplier, and the end customer.
Holisol's Solution
Holisol offers end to end packaging and logistics solutions to its customers. We have developed In-house design, manufacturing and IT capabilities which give us the flexibility to customize and take full control and ownership at each level of a supply chain.
Design
The design is the core requirement to ensure damage-free transportation. In house design and manufacturing gives us the leverage to offer solutions which are specific to client's requirements and meets the deadline. We collaborate with customers at initial phases of a supply chain to ensure that our packaging solutions also evolve as per the new product development of customer.
Technology
Our custom made technology solution automates the processes to avoid errors, provide visibility, manage inventory and track movement of packaging and goods.
Our order management system enables customers to see our offerings on a web based portal and also order from portal. This reduces the order processing time and negates any possibility of error.
The order processing system is integrated with our inventory management tool and helps in matching
demand and supply based on an availability of required assets and proximity of warehouse. Our inventory management system keeps account of all SKUs at different warehouses and at the same time optimizes transportation cost and lead time by helping us identify the correct source for fulfillment.
Our analytics team helps us pull data, interpret it and find patterns to help us and our customers make the right business decision.  We educate our customers on their cycle time, inventory levels, dwell time and packaging cost. This helps them to cut down on excess inventory levels and optimize their logistics cost.
Transport
Our integrated solutions let suppliers and end customers focus on their core competency while we take care of all other value added services. Right from a movement of packaging assets from one of our warehousing to the supplier till the return of empty assets to our warehouse for reuse, we continuously monitor the process to ensure best transportation solution to avoid any delay or damage.
Tracking
 We have designed our processes to ensure every transaction is recorded and the system is updated with status of each and every bin or pallet. This helps us to track any unusual delay and take appropriate action.
Our tracking system helps us manage our inventory well while ensuring high service level for our customers.
About Holisol Logistics
Holisol is a leading supply chain services organization providing solutions in Retail (end to end fulfillment), Auto & Engineering (packaging & supply chain) and Consulting. Holisol works on the value proposition of Design-Implement-Manage to offer customers an experience of working like their own extended team, with affordable strategic and operational expertise.
Headquartered in Delhi, Holisol has a workforce of +200 supply chain enthusiasts who are continuously building value through leadership, innovation and long term relationship.
To know more about our projects we have managed please click here or mail us at info@holisollogistics.com