Holisol inaugurated Multi-User Fulfilment Centre at Pune, India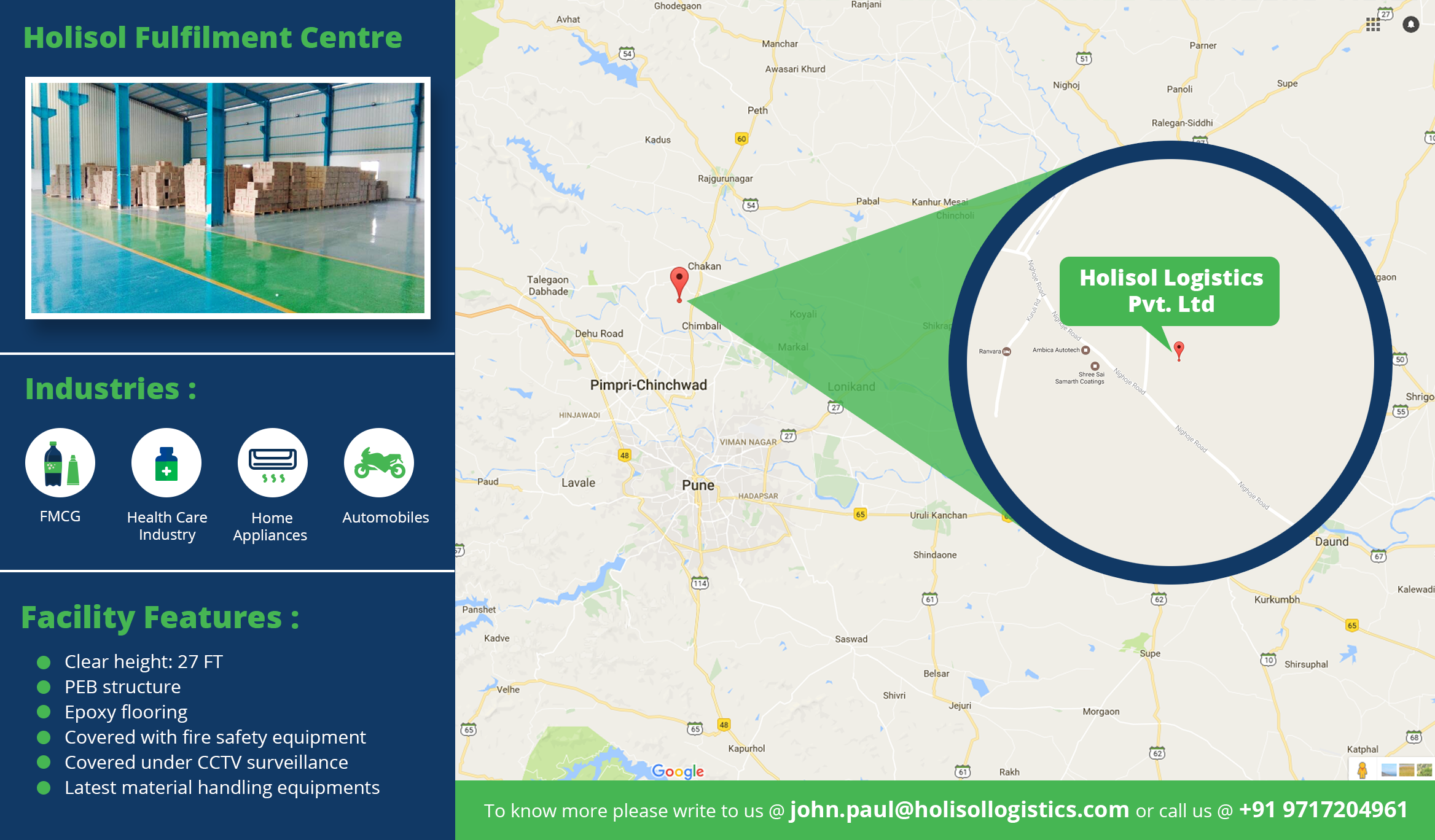 In line with the expansion plan of the organization, Holisol has added one more  Multi-Channel Fulfilment centre at Pune, India in April 2017. The facility is fully operational and is offering Storage, Inventory Management, Order Processing and required Value added Services including B2B & B2C delivery services across the whole state of Maharashtra, to its customers.
The company now has19 Fulfilment Centres across India and plans to set up 2 more within this quarter itself.  "Holisol will continue to invest in Best-in-Class Infrastructure and Technology to create better value for its customers," states Naveen Rawat, Director – Business Development.
About Holisol:
Holisol is a leading supply chain organization providing solutions in retail (end-to-end fulfilment), Auto & Engineering (packaging & supply chain) and Consulting. Holisol works on the value proposition of Design-Implement-Manage to offer customers an experience of working like their own extended team, with affordable strategic and operational expertise.
Headquartered in Delhi, Holisol has a workforce of +300 supply chain enthusiasts who are continuously building value through leadership, innovation and relationships. For more information visits us at www.holisollogistics.com